YOUR HELP MAKES A BIG DIFFERENCE
Communication Rights Australia is continually facing an ever-increasing need for our services. By volunteering with us in your chosen area of expertise, you can help us face this future with confidence.
Human rights infringements are happening everyday to vulnerable members of our community. Right now, there are over 1.2 million Australians (and 272,160 Victorians) with a communication disability (Source: ABS, 2015). Communication Rights Australia services around 100 cases per year, with each case taking between 60 – 220 hours. We conservatively estimate that around 25% of people with communication support needs will require advocacy at some stage – which amounts to a staggering 68,040 people – and that's only in Victoria.
Your support can assist us to provide more specialised information and advocacy services to individuals with little or no speech, to ensure their rights are upheld as valued members of the community, and that they actively participate in decision-making processes.
Your assistance could also help us to raise greater awareness for the work we do, in order to reach and help more people with little or no speech that are being faced with discrimination.
You can volunteer as a: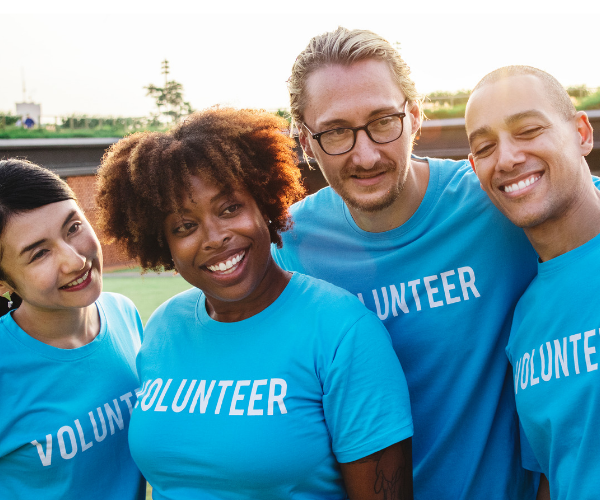 blank
Board member
Communication Rights Australia is run by a dedicated Board of Directors who has been identified as having the skills necessary to meet our legal, financial, and community expectations.
Advisory group member
As a person with little or no speech, you can meet with other members with communication support needs to discuss issues of concern, and bring to our attention any barriers we may be able to address.
Mentor
Are you somebody with communication support needs that has faced barriers, and would like to share your experiences overcoming them? We are always on the lookout for people who want to share their story and inspire others. This create awareness and promotes positive outcomes for others with communication support needs.
Administration/project assistant
Many of our staff work on a part-time basis, but with full-time workloads! We can always use assistance with day-to-day duties or with specific projects (e.g. research, content curation, writing, processes, formatting etc).
blank
Marketing assistant
Marketing in the current digital environment continues to become broader and broader. We need to be across more and more channels, reaching more people than ever before. This means lots of writing, designing, planning, optimising, researching, scheduling, updating and posting, and repeating! The more we can get the Communication Rights Australia brand out there, the more people we can help!
Fundraising assistant
Why not run a small fundraising event such as a morning tea, or fun run? It's fun, it's all about friends, and all for a good cause! Got another idea? We're always open to new ideas and opportunities!
Researcher
There are frequently new laws, reports, programs, cases, etc relevant to our work and sometimes we can't read them all! In the past, our lovely volunteers have helped by summarising key information, preparing briefs and presentations.
ENQUIRE ABOUT VOLUNTEERING